Revelation...
Just in case anyone is interested in what I look like...
This is about as close as it gets: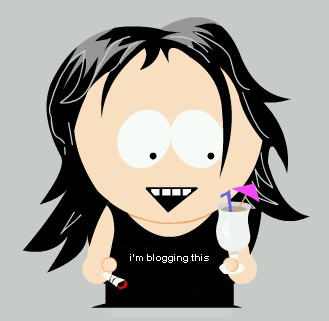 It's pretty accurate, actually. Saw the link to the South Park generator at A Small Victory.
I know, I know. I look awfully excited about that cocktail.
I said it was pretty accurate...

Posted by Queenie at April 10, 2005 10:49 PM