Hubba Hubba
Since we're doing pictures, and revealing all kinds of down-and-dirties...
Want to know how to get in my pants, without even trying very hard?
Be this guy. GOT-DAMN...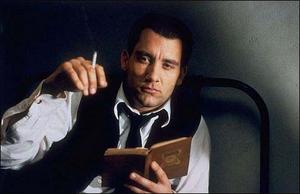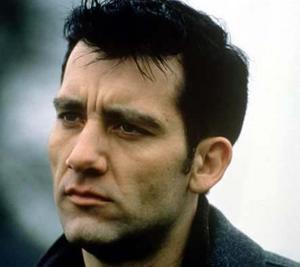 Clive Owen, ladies and gentlemen, who just moved onto my list*, with four other guys who vaguely resemble him. I understand he's also on the short list to be the new James Bond, once Pierce Brosnan retires from the role. I'll keep my fingers crossed, and my legs, since I'm leaving wet spots on the uphoulstery just looking at him. I'd drink his fucking bathwater. Slurp.
Somebody wanted to know about my porn preferences? You're looking at it.

*You know, the list? The rich and famous people that you'll never, ever even be in the same room with, so it's okay for you to tell your husband that you're going to shag 'em rotten if you ever get the chance? That list.
UPDATE: LauraN, you are a gem, an angel. NO, I had never seen the BMW films. Yes, I live in a cave. I watched them all this afternoon, and consequently almost burned the house down through, erm, appliance overuse. Thank god those things have overheat shutdown controls. I've been trying to send you an e-mail to say thanks for the tip, but it keeps bouncing. So - if you come back, and I hope you do - thanks. I owe you one.
Posted by Queenie at April 10, 2005 11:16 PM